Main - Profile for
Sorceress Epele
General information
Real handle
Gywall
Group
Administrator
Total posts
14668 (14668 found, 6.75 per day)
Total threads
103 (103 found, 0.05 per day) -- Projected date for 200 threads: 07-24-23 07:39 PM
EXP status
Level: 182
EXP: 82835050 (for next level: 69585)
Gain: 8470 EXP per post, 4.536 seconds to gain 1 EXP when idle
Registered on
01-01-12 09:58 PM (2174 days ago)
Last post
12-15-17 12:07 AM (4 hours ago)
in What's on your mind? (General Forum)
Last view
12-15-17 02:46 AM (1 hour ago)
at /index.php
User settings
Theme
Touch of Purples
Time offset
0:00 from you
(current time: 12-15-17 04:41 AM)
Items per page
25 posts, 100 threads
Personal information
Real name
Judith
Location
UK
Birthday
Saturday, June 23, 1990 (27 years old)
Bio

Hello there. You seem to have stumbled upon my profile.

Is this the pervy profile you were looking for?

Are you trying to spy on me?

Are you a pervert?

If the answer to any of these is yes, then send me a message. You know you want to.


---


122% obsessed with bunnies.
Resident Bunnygirl.
RPG status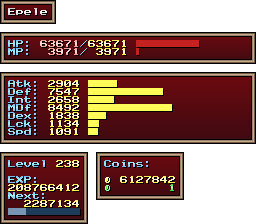 Acmlmboard v2.5.3pre

Development

(4/08/2015)
© 2005-2015 Acmlm, Emuz, et al.
Page rendered in 0.031 seconds. (745KB of memory used)
MySQL - queries: 48, rows: 521/545, time: 0.021 seconds.