I reworked my gear a bit. I have a few sets. The theme is 'green' (heh no surprise from me eh?)
Here is one of my Ninja Squid Loadouts: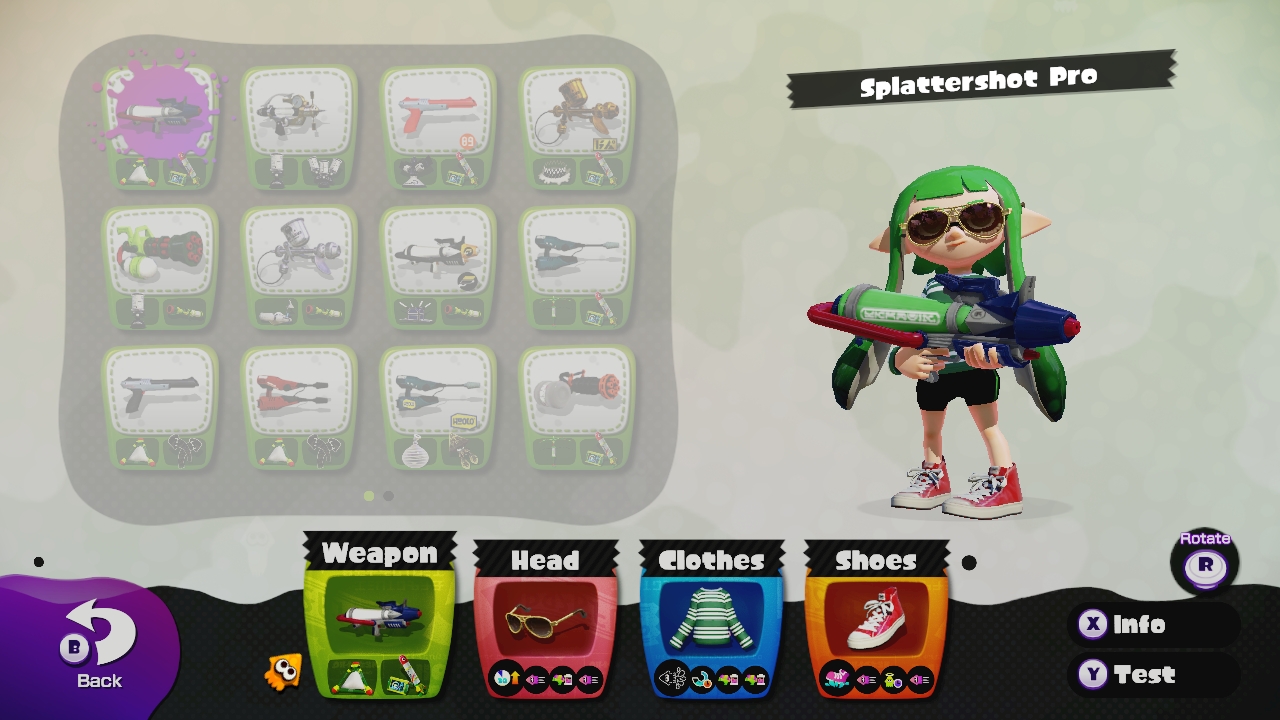 (Swapped image to be more compact.)
Since I often use the Splattershot Pro I like to have at least one ink saver main (1x primary or 3x sub). In this configuration the swim ups act more like a cancellation to the penalty for ninja squid. one main swim up main (3x subs) pretty much balances it out, and the extra sub means a little bit of a speed boost.
The remaining two sub ablites actually have the most effect of a single sub ability. If I remember correctly special duration up 1x sub gains about another second of time with a special.. and approx 3/4s second for the quick respawn.
I was really lucky to roll two ink savers and not a defense as the brand of that shirt has increased odds of defense up. (Not very effective by itself anyway)
I still haven't played much ranked. I play little here and there, and haven't feel comfortable with the amount of time I want to give to it. :/
I'll prob post more of my loadouts in the hopes maybe others will share theirs. If not than humor me, I enjoy this kind of stuff.
"This shit just got meta yo!"